Our teachers know their students and work with them to help them realise their potential as learners. Our focus on authentic learning and authentic assessment ensures that we challenge our students to grow in their learning and achieve their personal best.
Throughout our community of Sydney Catholic schools, we have shown high performance of our students in measures such as NAPLAN and the HSC.
At St Patrick's College Sutherland, we are seeing overall growth in student achievement. The College consistently achieves above average HSC results in the majority of subjects.
For three concurrent years, including 2020, a student received a place in the top ten in the state for a Vocational Educational Training (VET) course. Gifted and talented students also compete in science and math competitions.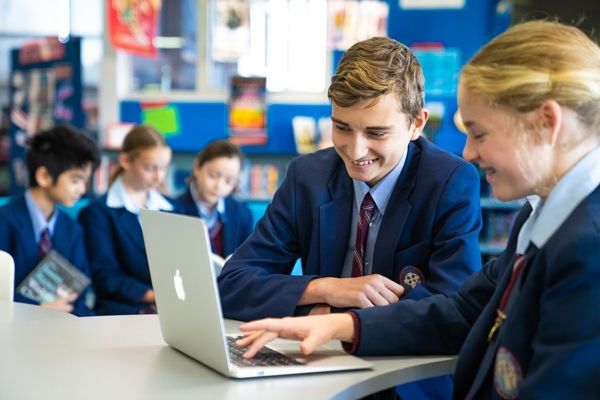 We believe in developing the whole person and challenging students in all areas, we also operate our own comprehensive award system This award system recognises and affirms the personal endeavours and achievements of students across all aspects of college life. Students who demonstrate consistent effort across all their subjects at the end of each semester may be eligible for a Principal's Award for Academic Effort.
Co-curricular activities are an important part of college life and we continue to see great achievements in this area as well.