Central to the religious life of the school is the person of Jesus Christ who came among us 'as one who serves' (Luke 22.27). Our Catholic school is committed to reaching out to help those in need, through charitable outreach initiatives. All outreach activities connect to the person of Jesus Christ and to the sacraments, especially the Eucharist. Drawing on the Catholic Social Teaching of the Church, we have a deep commitment to supporting a range of charitable organisations, families and individuals in need.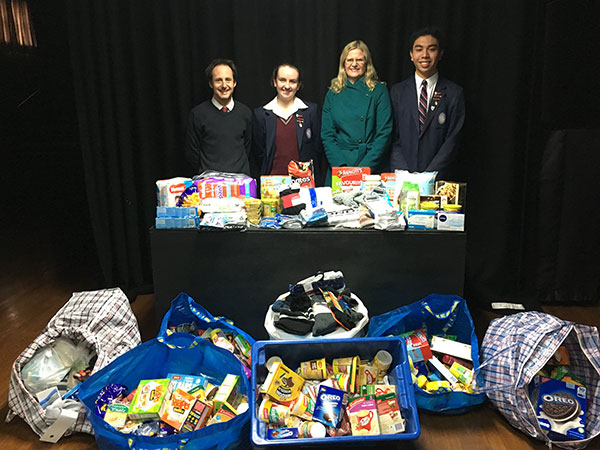 St Patrick's College continues to bring the message of Christ to life through action, presence, compassion and the word of the Gospel.  We as servants, build our faith by becoming involved in social justice, ministry and service to others.
Students and staff are presented with many opportunities which underline the Catholic Social Teaching, of contributing to "The Common Good". As a school community, we collect donations and fundraise for many other worthy causes including St Vincent de Paul Winter Appeal and Project Compassion. 
Within our local community, our senior students frequent a local aged care facility; Nagle apartments and spend quality time with the residents as part of their Youth Ministry. Within our city, our staff volunteer their time each month to the St Vincent de Paul Sydney Night Patrol. This special work provides a meal, blankets, toiletries, snacks, hot beverages and most importantly, companionship to people experiencing or at risk of homelessness within the inner city of Sydney. 
The College connections also extend to national and international opportunities for both students and staff with Immersions to Timor Leste and Central Australia.