Through the Family and Faith program, parents – as the first educators of their children – are invited into a deeper and more intimate relationship with the person of Jesus Christ.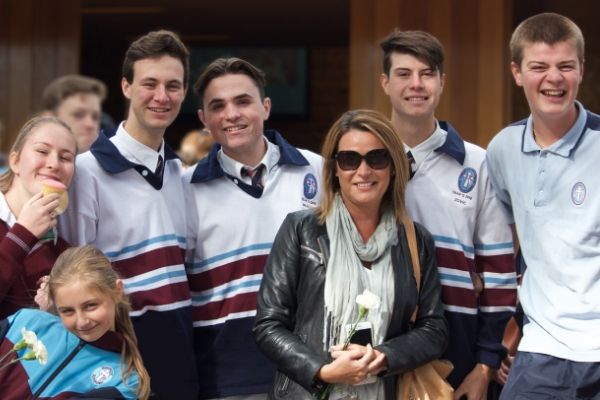 We believe the 'Family-School-Parish' relationship is central to the formation of our young Catholic lives, and we are blessed to have the support of our families.
A number of special Liturgies are celebrated with an open invitation to the families of the College. Some of these occasions include the College Leaders Investiture Mass, back-to-Parish Masses for Ash Wednesday and the Feast of the Assumption, Year 12 Graduation Mass and the Mother's and Father's Day Liturgies.
We always see strong support from the parents and families and recognise that the College's faith formation, immersion and retreat programs would not be possible without their support.